New human rights scandal in Emirates prisons: Libyans Businessmen have been subjected to brutal torture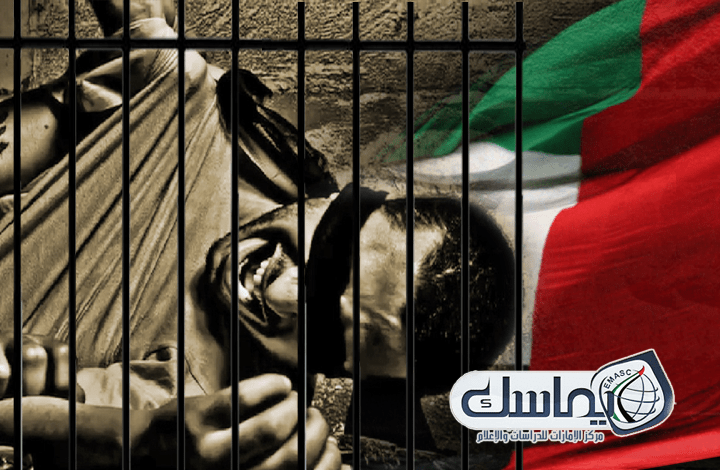 A group of Libyan businessmen released recently from the UAE prisons issued a statement in which they emphasized their exposure to the worst forms of torture during their detention in UAE secret prisons.
In their statement, they demanded the release of the remaining Libyan businessmen detained by the United Arab Emirates, and to solve this problem calmly and diplomatically.
They appealed to "the elders of the UAE," who do not accept injustice and oppression, to intervene for their release, after more than 320 days in detention, without any charge.
They noted in their statement that Libyan officials bear the legal and national responsibility for the release of the remaining businessmen forcibly detainees in the UAE.
The statement accused the UAE authorities for psychological, physical and moral impacts, resulting from suffering exposed during the detention in which the remaining families of those detained continue to suffer from due to "unjust, arbitrary detention and ill-treatment."
They called on all local and international human rights organizations, and all those concerned with human rights, to intervene for the immediate and unconditional release of all Libyan businessmen forcibly detained in the UAE.
A report by the US State Department criticized the human rights situation in the UAE and criticized the prisons and the deplorable conditions in which unlawful arbitrary detention is practiced by the authorities without providing detainees a fair trial. In an issued statement it was said that the report demonstrated that the government detained people without charge or judicial due process. The Interior Ministry detained foreigners arbitrary in some cases. Authorities restricted the detainees' access to lawyers and family members.
It was noted in the US State Department report issued earlier this month that the UAE government has imposed, in the wake of the Arab Spring, restrictions on the activities of organizations and individuals claiming that they have relationships with the UAE Reform Movement, and arrested dozens of Emiratis and residents on political grounds.
It is worth mentioning that Human Rights Watch said in its 2015 World Report that the United Arab Emirates authorities in 2014 severely restricted the right to freedom of expression, association, and assembly, and launched a crackdown on dissidents and anyone considered a threat to national security. The authorities have also failed to investigate credible allegations that security forces arbitrarily arrested and tortured opposition.
Sarah Leah Whitson, HRW Executive Director of the Middle East and North Africa, has said that the United Arab Emirates advertises itself as a beacon of tolerance in the region, but the facts reveal worse reality that includes the disrespect for the principles of human rights and those who advocate for them. It is incumbent upon governments and institutions seeking to develop closer ties with the United Arab Emirates to take a closer look at the recent track record.